Deep Dive Into Ukraine DAO - A Model for Future Nonprofits
Blockchains and smart contracts offer new ways to organize for causes
UkraineDAO is a decentralized software powered organization that came into being shortly after Russia attacked Ukraine. Their purpose is to raise funds for Ukrainians using web3 tech. In 5 days UkraineDAO raised $7M in crypto donations from 3000+ people on the internet. In fact Ukraine DAO is an organization that exists only on the internet, they have no office, no legal status, no bank accounts, no board of directors or any other resemblance of a typical nonprofit organization. Using the power of Ethereum blockchain, web3 technologies and social media platforms UkraineDAO was able to quickly come into existence, mobilize, collect and deploy funds in a highly transparent way.
UkraineDAO presents a model and a case study on how nonprofits of tomorrow will operate. Below is a deep dive into UkraineDAO - the origin, activity and the tech infrastructure that powers them.
Origin: Alona Shevchenko a Ukrainian blockchain activist based in UK created a Twitter handle, Ukraine_DAO couple days before Russia's invasion. She knew she would need to get people together to help her country. On Feb 24th Russia attacked Ukraine. Alona reached out to her friends in the crypto community and they started discussing online for ways to help. They all banded under UkraineDAO. The original team aka co-founders of UkraineDAO started reaching out to people of various backgrounds in tech, smart contract, artists, influencers, media etc to help with Ukraine DAOs mission of fundraising for Ukrainians.
Tech Infrastructure: All the fundraising was in cryptocurrency. The team setup a multi signature crypto wallet on the ethereum blockchain to accept donations. The multi signature wallet (think of it as a joint bank account with many people) ensures no one person has authority over the fund and that multiple people need to sign off before releasing the funds.
A website was created, ukrainedao.love with information on how to donate. Discord was used to collaborate and communicate with the community. The Twitter handle also served as a medium to share updates.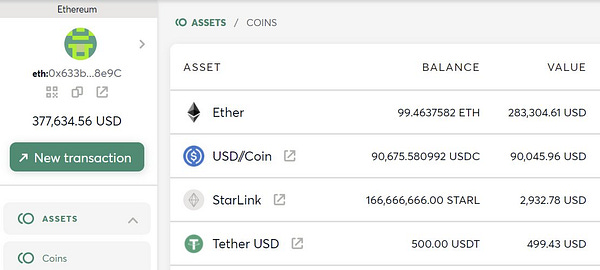 Fundraising: The team decided to auction an NFT of the Ukrainian flag as a way to raise funds as well as encouraged direct donations to their crypto wallet, ukrainedao.eth on the Ethereum blockchain. UkraineDAO used PartyBid platform to auction the NFT. PartyBid is a decentralized, smart contract powered platform that allows people to pool funds to buy NFT as a team. The NFT listing on PartyBid allowed for contribution of all sizes giving everyone with crypto an opportunity to participate.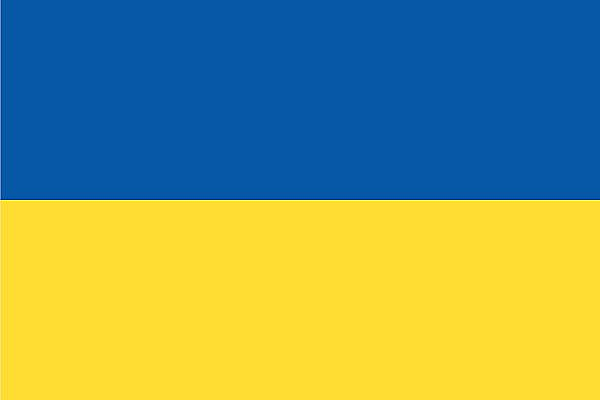 In 5 days UkraineDAO raised $7M, over $6M through the NFT auction and over 900K in direct donations to their wallet. Though the auction has ended people are continuing to donate to their crypto wallet and to date they have raised over $8M. People who donated were given $LOVE tokens as proof of giving. Folks who donated above a certain amount were also eligible to claim an NFT.
poap.delivery
POAP ✈️ | Stand with @UkraineDAO - 3.22
This mythical POAP celebrates your partybid donation supporting Ukraine cause after Putin's unjustified invasion.
Fund Disbursement: The DAO donated 100% crypto donations raised to Ukrainian organizations directly involved in offering aid and to Ukraine Government's crypto wallet. Some of UkraineDAO's members have a deep understanding of the situation unfolding on the ground and the local organizations involved in providing aid. They have carefully selected the organizations that will receive the funds
Model for Future Nonprofits
UkraineDAO presents a model for nonprofits to leverage in the near future. The organization didn't waste time and effort doing paperwork instead were quickly able to get up and running collecting and deploying donations. In a matter of a week USD 7 Million was available for the cause.
This is impossible using existing models and could only be executed using a decentralized and permissionless blockchain like Ethereum along with the magic of smart contracts.
In the near future it will be far more common for folks to organize for a cause using blockchains and starting autonomous organizations that leverages smart contracts to raise and dispense funds towards a problem that they have a localized understanding of and can credibly communicate.
Credibility and transparency are worth their weight in gold in a crypto first world driven by young people with the power to donate in milliseconds from anywhere on the globe.
Decentralized Autonomous Organizations are a model for the world to witness how people with a common purpose can join and work together quickly to distribute funds to present humanitarian causes. - Trippy of Trippy Labs and Co-founder UkraineDAO
For deeper dive into UkraineDAO
Alona Shevchenko, Ukraine DAO founder discusses the origin and crypto crowdfunding efforts in a CoinDesk Interview
 If you have any questions or ideas reach out to me on Twitter or leave a comment on my Substack.
Disclaimer: This article should not be taken as, and is not intended to provide, investment advice.